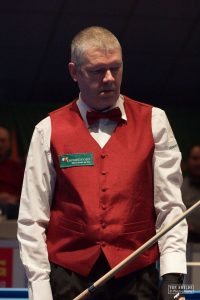 Carompedia is my project. My name is Bert van Manen, I am 62 years old and I live in Ede, the Netherlands. I'm a 3-cushion fan, writer, tv-commentator and (more-or-less retired) player from the Netherlands. I've played some balkline 47/2 and 1-cushion in my younger years, then fell in love with 3-cushion and never looked back. In the late nineties I've played the World Cups for a while, and had my butt kicked by more talented players. It did not hurt my fascination for the game, on the contrary. Watching Blomdahl, Zanetti, Merckx and Jaspers at work is a privilege.
Since 2013, you may have come across my columns on Kozoom, on Bert's Billiard Page (Facebook) or elsewhere on the internet.
I am happy to say that my book about Torbjörn, "The Blomdahl Era" was a success. These days my articles are made available in Dutch, French, German, Turkish, Spanish, occasionally in Italian and Greek, as well as the original English.
Why did I start the Carompedia website? 
Because I like 3-cushion results. They give you  more insight into the game, and they are the best method of tracking the careers of the great ones. 

Because an Egyptian gentleman named Mohsen Fouda once ran 16 and beat the mighty Merckx. Because a Dutch young lady named Therese Klompenhouwer reached the main draw of a World Cup, and averaged 1.666 against Blomdahl. Because little-known Korean Shin Dae Kwon made 40 in 13 and beat Jaspers in a shootout. Because Riuchi Umeda from Japan became world champion against enormous odds. Because all players, even if they are not the best in the world, sometimes have moments of greatness. Those peaks in their careers deserve to be remembered.
Because 3-cushion fans worldwide should have a place where they can look things up. Carompedia was made to answer your questions, settle arguments, refresh your memory. But even if it doesn't: I am sure you will have fun browsing. 
SOURCES:
Match and tournament results are nobody's property. They are in the public domain, and can be freely reprinted. Nevertheless, I should mention a few of my colleague 3-cushion writers, journalists and historians, whose work has been valuable in the making of this website, sometimes to find missing information, more often to cross-check.
Wikipedia https://de.wikipedia.org/wiki/Dreiband-Europameisterschaft
Wikipedia http://www.wikiwand.com/de/Dreiband-Weltcup#/Geschichte
Wikipedia https://de.wikipedia.org/wiki/Dreiband-Weltmeisterschaft
Dieter Haase and Heinrich Weingartner: Enzyklopädie des Billardsports ISBN 9783200014893
Driebandennieuws (bi-weekly magazine 1987 – 2017)
World Report (monthly magazine 1993 – 2005)
Biljart (monthly magazine (1946 – 2017)
Several people helped me find or correct information. With appreciation, I mention Jan Arnouts, Charles Brown, Bob Jewett, David Levine, Henny Wezenbeek.
ERRORS AND INCONSISTENCIES:
This site contains more than half a million numbers. They can't all be correct. If you find an error, please let me know.
Some of the averages in the tournament sheets were entered by hand, others were Excel-calculated. As a result, 50 points in 30 innings will sometimes show up as 1,666 and sometimes as 1,667. I don't really care. Do you?
NAMES AND NATIONALITIES:
There are quite a few strong players named Ceulemans: Raymond, Koen, Kurt, Peter, Bart. If you see the name Ceulemans without an initial, it's Raymond. Just Blomdahl, that's Torbjörn, if it's Lennart, there's an initial. Polychronop. is of course Nikos Polychronopoulos, who is not the best of friends with an Excel sheet. Same goes for Jacob Haack-Sörensen, often referred to as Haack-S. on this site. Egidio Vieira and Egidio Vierat are the same person: he is from Portugal but changed his name when living in France. We have Belgians named Mark Janssen, Marc Janssen, Marco Janssen and Maarten Janssen. Where it says "Broeders", that's Ad Broeders, not Frits Broeders. Galla is Stefan Galla, not Markus Galla. Gijsels is Jef Gijsels, not Willy Gijsels. Legazpi is Ruben Legazpi, not Alfonso Legazpi. I've tried to be consistent with Korean and Vietnamese names, but there is ambiguity sometimes, both in the spelling and in the order of the three- or four-part names. Some players have represented more than one country (Efler, Aguirre a.o.).
PICTURES: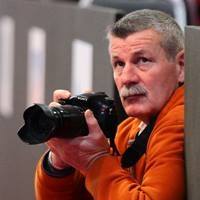 Most of the pictures on this website were generously contributed by Ton Smilde. He has been a fixture in the Dutch billiard world for decades, and there is a lot of love for the game behind that mighty mustache. Ton worked as a tournament organizer, public relations officer and team captain for years, but now he enjoys a simpler retired life. He has not been seen without a camera in his hands for years.
Lately, I was able to add some older World Cup pictures made by Jos Reypens. These pics are now in the collection of Piet Steenis, who gave me permission to use them. Thanks to both Jos and Piet!
WEBDESIGN: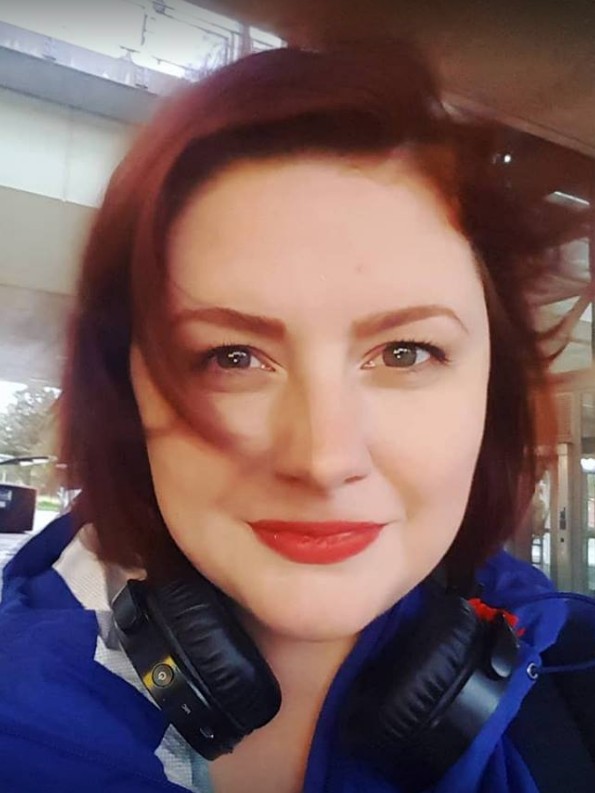 I had nothing to do with the construction and "look" of this website, I left all that to a talented young web-designer named Esther Kool. She turns ordinary bullet-points into clusters of billiard balls, a cue into a magnifying glass and blog-posts into match tables. She also happens to be my favorite niece.